​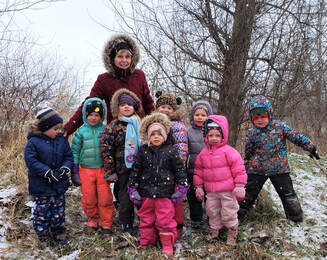 Jodi Fitzgerald
Preschool Teacher & Curriculum Coordinator
Jodi has been providing care for children in East Troy since 1997. She has a Bachelor's Degree from Marquette University, the LifeWays of North America Certification, State of Wisconsin Certification coupled with 40 years of experience in Early Childhood Education. Her career spans a variety of programs from Head Start, Milwaukee Public Schools, Milwaukee Montessori School, licensed family care, professional caregiver and center director at LifeWays and now The Climbing Tree. "Children are the embodiment of innocence, curiosity and pure joy. It is the responsibility of every adult to protect and nurture them as they explore their world and navigate through their early years."
---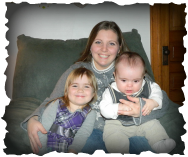 Colleen Anderson
Director
Colleen has been working in child care since 2001. She has her Bachelors Degree in Psychology from Ball State University with an emphasis in counseling and children. She earned her LifeWays of North America Certification in 2005 and she has her State of Wisconsin Early Childhood Education Certification. "I enjoy the pure innocence of children whom are filled with awe and wonder for the world around them. Every experience is new and exciting to them. It is a truly fulfilling experience to be a part of their growth and development."


---
Anna Bechtel
Suite III Lead Teacher
Anna has been working in child care since 2017. She is studying early childhood education at UW-Whitewater with a goal of earning a bachelor's degree. "I enjoy being with and interacting with children. I love to help them learn and grow."

---
Mindy Ferhm
Suite II Lead Teacher
Mindy began her career in early childhood in 2007 when she ran an in home day care for three years. She recently joined The Climbing Tree team in January of 2020. She has a Bachelor's Degree in Psychology from UW-Whitewater with a minor in sociology.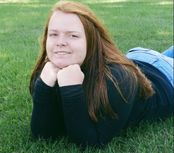 Savannah Longstreet
Suite I Lead Teacher
Savannah Longstreet has been working in child care since 2013. She attended University of Wisconsin-Whitewater where she earned a Bachelor's Degree in Public History with a minor in Anthropology. Although my degree may not be in the field of Education, "being able to watch a child grow and learn to adapt to their environment is incredible. I enjoy seeing that light burn bright in their eyes when they've figured out something for themselves or are generally intrigued by something. Children are so important to our future and so I believe it is our responsibility to support them in any way possible to help them succeed and live up to their potential."
---